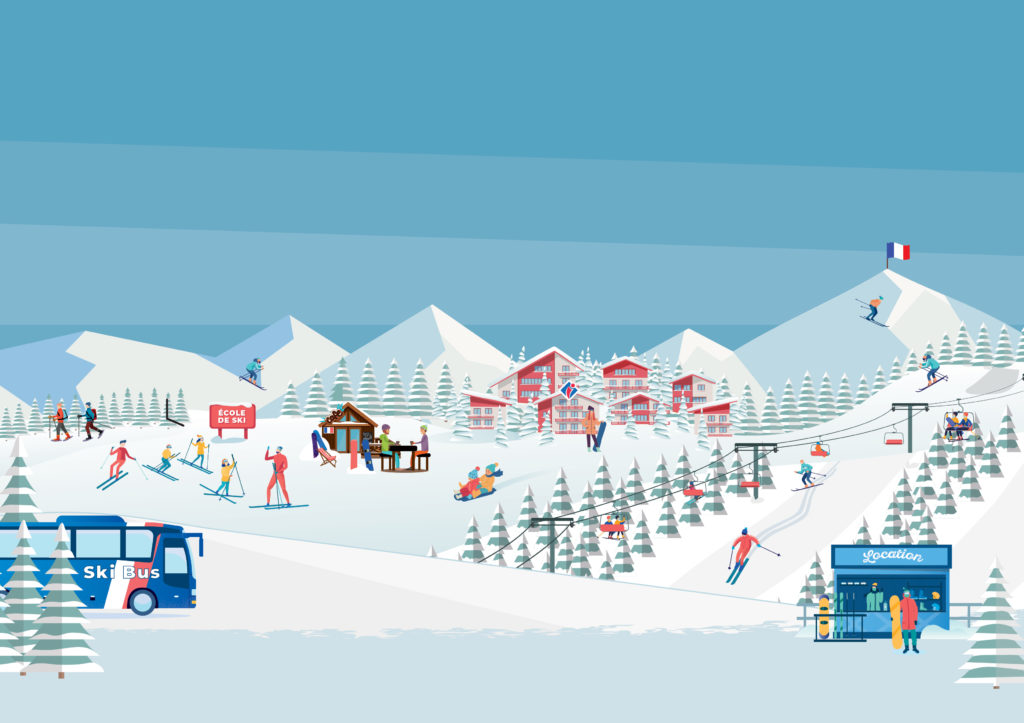 In order to facilitate your communication with customers, you can find here all the useful resources regarding COVID-19 in ski resorts for the winter season 2020 – 2021.
Last update 28 october 2020
A simplified infographic
France Montagnes, its founding members (the National Association of Mayors of Mountain Resorts, Ski Areas of France and the National Union of French Ski Instructors), affiliates (Union Sport & Cycle) and partners (the National Grouping of Independent Hotel and Restaurant Owners and the National Union of Tourist Residences) have produced an educational document aimed at future clients in the mountains this winter. Its aim is to inform and reassure them about the health and safety situation. This document is a tool to increase the level of information for clients and to secure their future stays.
Introducing the adaptation of the health and safety measures in the mountains throughout the client itinerary, this infographic informs and encourages visitors to commit, alongside the resort staff, to preserve everyone's health so that the mountains remain a pleasure. The mountain professionals are thus united to work on the subject of health and safety in the ski resort, react in consultation and take all the necessary measures to guarantee a quality stay and answer visitors' questions.

Download the infographic and its translations:
Record of changes:
18 September: change from "Table service" to "Seated service"
28/10 : new version "good news", ongoing translations